About Us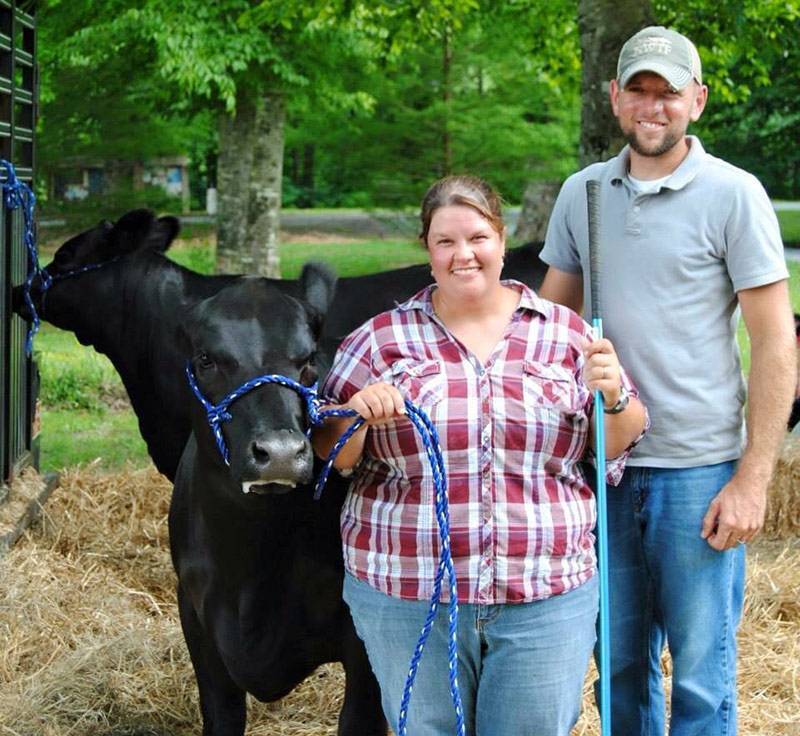 Legacy Farms is a registered Angus cattle operation located in south central Kentucky. After meeting in college while pursuing agriculture degrees, we realized our shared passion for the cattle industry and worked to start our farming operation in 2008. Although we both come from multi-generational farm backgrounds, our operation has been built from the ground up. In today's times of high cost and variable inputs our growth has been challenging, yet rewarding.
The basis of our cow herd has been centered around functionality. We select for sound structured cattle with skeletal width and dimension that have eye appeal. Combining this phenotype with longevity and proven maternal lineages, we breed cattle with the right design. We strive to breed females who are easy fleshing, balanced, and produce consistency. We focus to produce bulls who blend performance while siring replacements that our commercial and registered customers are looking for.
In an effort to diversify our farm we started marketing our homegrown Angus Beef in 2014. Our grain finished beef is dry-aged for 14-21 days and is processed in a USDA inspected facility. Initially the marketing of beef retail cuts was solely through farmers markets. We now offer whole and half freezer beefs for customers, orders can be placed anytime throughout the year.
We are grateful and proud of the progress we've made in establishing our farm, owing this to our customers. We truly appreciate your belief and support in our program. When we started chasing this dream we wanted to build something that would sustain over time and have meaningful substance through relationships of professionalism, integrity, and honesty – we set out to build a Legacy.

Please visit or contact us anytime!


Daniel and Lindsey Reynolds